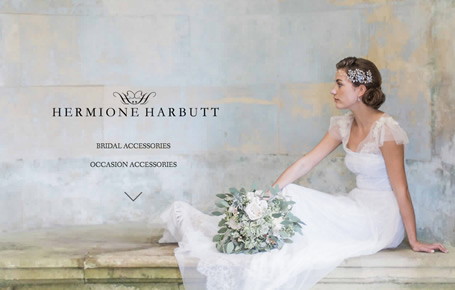 Website Design for Luxury Brands
Luxury website design requires a deep understanding of what is required of a luxury brand in order to compete in this target market and appeal to the luxury consumer.
Digital Visual are very experienced in providing websites and content to the high end market.
High End Web Design Case Study
Hermione Harbutt offers designer headpieces and jewellery to the luxury market. Digital Visual was tasked with creating a new logo alongside a website redesign to the highest standard and performance. Video integration, ecommerce online sales and a sleek, high end look were provided in order to carry the brand forward.
Due to the bespoke nature of the designs, a CMS system was also required, enabling the Hermione Harbutt team to list products, update stockists, exhibition events and wording across the website with ease.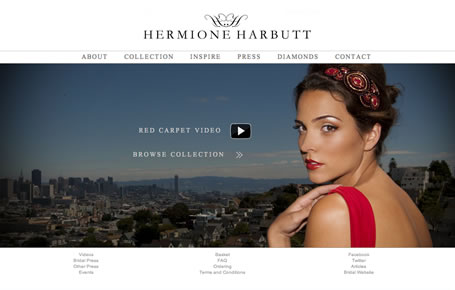 Testimonial: Hermione Harbutt
"The stunning end result and the effect it has had on the Hermione Harbutt brand has superseded our expectations. Feedback from our clients and industry colleagues has been exceptional and we could not have been more delighted with the service provided by Digital Visual in bringing our vision for the brand to fruition. Their attention to detail, friendly manner and innovative ideas are second to none and their knowledge of the luxury sector, and what it requires, has been exemplary" Hermione Harbutt
The luxury market requires a specific approach to brand management and website design. Luxury consumers prefer a certain 'look' to the brands that they frequent and the websites that are attached to them. Contrary to what you might expect, that luxury consumers, with high disposable incomes, are impulsive buyers; often luxury consumers can be the most cautious when it comes to committing to buy online or deciding to contact a company. Luxury consumers like to do their research and expect a high calibre brand presentation.
Digital Visual understands the designer and high end market, having experience of creating and working with a wide variety of luxury website brands within the luxury sector.