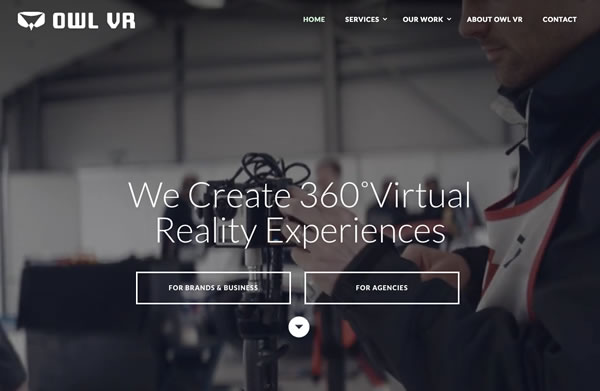 Video Web Design
Streaming video as part of a website has become very important, and can help with SEO and promotion of your brand.
Video can be used as a background and for longer videos we now recommend uploading to YouTube or Vimeo.
Market Screeners and Trailers
Web design for virals and market screeners. We can supply you with a video web page to support your film or pilot at festivals and markets.
"Fantastic service. Having in the clips online in a way that matched our visual style helped when pitching the films. Delivered quickly and professionally. I will definitely use Digital Visual again."
Stuart Fenegan - Producer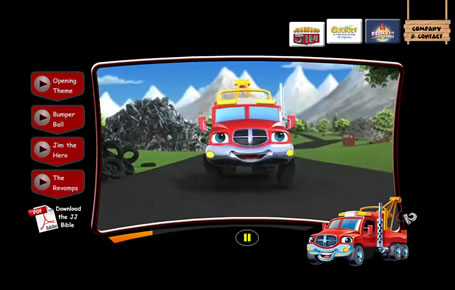 Product or Brand Viral Video Landing Pages
If you are releasing or promoting a viral perhaps you need a way to harness all of those eyeballs. Pointing videos to a single destination means you can control social network 'Likes', request newsletter subscriptions or twitter follows.

We can install Google Analytics on your page so you can track performance.
Video Website Design Charges
AFM Feature Screener Website
Bespoke web design varies depending on features and the development that we need to devote to the project.
Our video package is designed for media professionals and includes everything you may need for a fixed price. Simply ship us (or upload to our FTP site - details on request) a digital version of your video(s) and your supporting information.
We offer an affordable fixed price package including the features below:
Encoding/digitisation
Custom flash player with design approval
Custom graphic design
iPhone video support
iPad video support
Additional page of information or a link to a PDF 'bible'
Password protection
Email verification of specific users viewing the video if required
Video hosting on load balanced server
Web hosting or uploaded to your server
A custom domain name if required
Social Media 'Like' tags
Signup form to a newsletter or mailing list
Google Analytics if requested
24 hour turnaround available at additional cost.